I've been blogging about personal finance and fatherhood for over a year. I started this blog as a way to show people that this money stuff isn't that complicated. You don't need to be a doctor or lawyer to save, invest, or even retire early. All you need to do is pay attention.
In the past few years I've learned a lot about fatherhood and finances and just wanted to share some of my experiences. What I didn't realize until I started writing was how it can be lonely being a finance nerd.
The Things We Think But Do Not Say
A lot of us spend most of our days in jobs we don't really care about to make enough money to take care of our families. Yet, when it comes to everyday conversations, money is still one of the least discussed topics.
Money isn't a bad thing. We all think about money all the time. It's just that we're conditioned NOT to talk about it.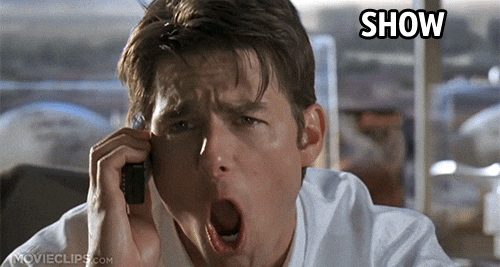 Even though EVERYONE knows I'm the money nerd, I've learned to not talk finances unless someone else brings it up. I do try – I'll throw in the words retirement or budget every now and then, but those topics don't resonate as much as how awesome Pokemon Go is.
Making Fun of the Budget Nerd
The funny thing about writing a blog about personal finance is that I've come across quite a few people who make fun of me for my financial dorkiness. While I know for the most part they're just teasing, I find it humorous that these folks make fun of me because my family is fortunate and we're pretty good at this money thing.
I guess like Taylor says, "Haters gonna hate, hate, hate, hate, hate…"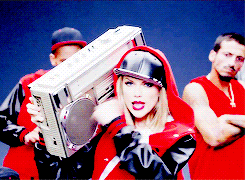 I'm not filthy rich or have all the answers when it comes to personal finance. But since Addie was born we have made great progress. Some of the things we've done is have a fully funded emergency fund, paid cash for a car, travel hacked Hawaii, and survived unemployment (while increasing our net worth). We still have a long ways to go to achieve our other goals such as early retirement, a paid off house, and having a fully funded college for our daughter (currently at $10k).
Getting teased every now and then for being a finance geek is a small price to pay for achieving these goals.
The Lonely Road of Personal Finance
Don't get me wrong, a majority of the feedback I get in response to the blog is positive. It's just human nature that we focus on the negatives right?
While I do have a few people in my life with whom I can talk about money, for the most part all these thoughts I have about personal finance are left unsaid. There are a lot of times that my family's financial journey is a lonely one. Our successes (and failures) aren't really talked about because a lot of people just aren't interested.
I write this blog to hopefully make the topic of money a little less taboo. Words like frugality, budgeting, and investing don't have to be seen in a negative light. I don't write to show off how awesome my life is, but hopefully inspire people to just be a little more aware of their finances.
I'm learning about this stuff just like everyone else. Yes I may be A LOT more nerdy about it, but that's fine by me. 🙂 One of my earlier post I boasted how I saved $50 a month (seriously) for my daughter's future and called it Extreme Savings. Then I heard about Mr. Money Mustache and Go Curry Cracker who retired in their 30's a felt a bit stupid for raving about my awesome savings rate.
I have never written a post telling people how to budget, how to save, or how to invest. There are plenty of different ways to do those things.
My blog is simply saying – this is what I do. I'm not that concerned if you follow what I've done. What I am interested is in WHAT you do. We all have a story to tell, and being able to talk a money a little more openly might go a long way into improving all of our lives. We could all learn different ways to save, invest, or make more money from each other.
Thank You
A big shout out to my friend Haydee (who often edits my posts) and my sister in law Paula (fellow travel hacker who texts me random money thoughts on a regular basis).
Much love and heart shaped emojis to everyone that that likes, comments, and reads this blog. I have made a lot of connections with fellow bloggers and readers that have inspired me to keep this blog going. It makes this money nerd feel a little less lonely on this road of personal finance. 🙂
---
Do you discuss personal finance with your friends and family? Or do they completely zone out like a lot of the people I know? Feel free to text, tweet, or reach me on Facebook if you want someone to bounce random finance thoughts with! 🙂