If you didn't notice by now, I am ALL ABOUT saving and making money whenever I can. I save so that my family can spend on what we value most. Which if you're not a regular reader to the blog it's adventures, eating, and making sure Addie has a bright future.
While I'm pretty open to trying anything to save some money, the one thing I can't get myself to do is couponing. Unless the coupon is right in front of me or is something I can quickly Google for online, I'll pass.
Here are a few ways that couponing just doesn't work for me:
I'm Lazy
This might surprise you, but I'm actually pretty lazy when it comes to saving money. Even though I am OBSESSED with spending less, figuring out the best way to get free or cheap stuff with coupons makes my head hurt. Constantly looking for coupons, clipping them, organizing them, and going to multiple stores to score all those deals does not sound like a pleasant outing for me.
I wouldn't mind if my wife decided to be a couponer. She tried it once but gave it up because she didn't feel like driving around town so we can have enough toothpaste to survive a zombie apocalypse.
I Hate Going to the Store
In this world of Amazon Prime and Target Redcard free shipping, there aren't that many reasons for me to want to go to an actual store these days. Besides groceries, I try to do like 99.9% of my shopping online. I buy everything from toilet paper, my tech gadgets, and gifts for the wife online. For the most part, everything is cheaper.
Buying online also helps me save money by eliminating all those random impulse purchases that tend to happen whenever my wife and I step into a Costco or Target. Anyone else go to Costco planning to buy just a few things and end up spending $200+ when you check out?
I End Up Buying Stuff I Don't Need
A few months ago my wife had me buy a Groupon for this fancy pants ice cream place called Creamistry. Four $5 groupons for $14.
Sounds awesome right?
The thing is, we don't go to Creamistry that often. So anytime we were stuck on something to do, I would always mention Creamistry because I just wanted to get rid of the Groupons. When we did go, we would spend more than the $5 each time getting extra toppings.
You're not really saving money if it's not something you never intended to buy in the first place. So saving $6 at Creamistry on groupons just meant we spent $14 (and then some) on expensive ice cream when good old fashioned Rite Aid would have done the trick.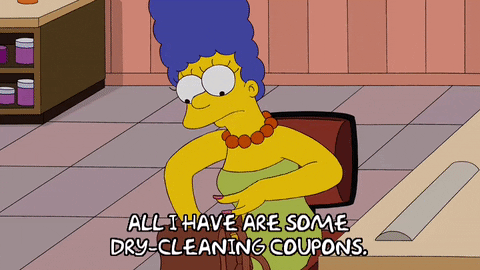 I Would Rather Buy Cheaper Stuff
Most coupons are for name brand items. In my experience, alternate brands or store brands which are often less expensive work just fine.
You know why most Pediatricians recommend Enfamil and Similac? It's because hospitals get bombarded with samples ALL THE TIME. Doctor's aren't going to go out of their way to compare Similac to Target's Up&Up brand. If you look at the ingredients, it's the same damn thing.
Cheaper doesn't always mean inferior. When it comes to Costco, Fellow blogger Jim Wang writes how Costco's Kirkland brand are pretty much identical versions of their name brand counterparts.  Kirkland vodka is Grey Goose, beer is Gordon Biersh, dish washing detergent is Cascade. These brands are often cheaper because stores don't spend any money marketing but rely on the quality of the products themselves. If Kirkland batteries sucked, I'd be less likely to buy Kirkland wine (which isn't too shabby).
Name brands are all about marketing. Most times your paying for the pretty label on the outside. Even if the store brand is inferior (which it usually isn't) it doesn't hurt to try it once.
Exception – don't buy Kirkland shoes. They're the worst. I tried it for a week and it felt like running on cardboard. They're also not the most fashionable shoe.
I Focus on Other Ways to Save
Thanks to the awesomness that is budgeting, we find ways to automate our savings as much as possible by looking at regular expenses and figuring out a way to get them cheaper.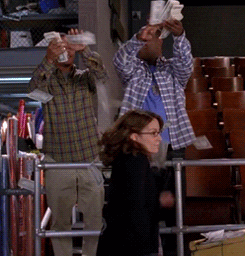 Some of the ways we save or make a few bucks:
Save about $700 a year switching from Whole Life to Term Insurance
Ibotta – score about $0.50 cents a week taking pictures of my receipts
Honey – automatically pops in promo codes (Shout out to The Wild Wong)
Buying Discounted Gift Cards – I use Raise to buy discounted gift cards for Target and CVS
Buying Used on Craigslist or Ebay
My wife also does a great job of keeping track how much our regular groceries cost and stocking up whenever something is on sale.
99 Ways to Save (and Couponing Ain't One). 
Don't get me wrong – couponing can be a decent way to save a buck or two if you have the energy to do it. I know quite a few people that have saved a lot getting cheap toothpaste, toilet paper, and other essentials.
Maybe I'm wrong, but it seems like way too much effort for so little reward.  I know you can get super crazy with it and score a bunch of free stuff like the people on Extreme Couponers, but from what I've seen it takes a lot more work than it's worth. There just isn't all the time in the world dedicated to saving money everywhere. I would rather focus on bigger savings goals than clip coupons each week.
Jay-Z said it best…
"If you're saving money I feel proud of you son,
I got 99 ways to save, and couponing ain't one."
At least, that's what I think he said. ¯\_(ツ)_/¯
---
Am I wrong? Is couponing the beez-neez? If so, can you tell me how to save a crapload of money where I don't have to spend a whole afternoon clipping coupons?