A little over a year ago, Dad is Cheap was born.
I wrote on my very first post that the blog would be my way to express my random thoughts on fatherhood and finance. It has become one of the most rewarding things I've done. As I've stated countless of times, I used to suck at money. Becoming a father made me do a complete 180 and I just wanted to share my journey. We spend most of our waking lives earning money to take care of our families, yet many of us don't really take the time to manage our finances. I was that way for a long damn time.
I started this blog to show people that personal finance stuff doesn't have to be like pulling teeth. It's not even that hard. If I can inspire a few people to pay a little more attention to their money, then that's pretty awesome.
When my friend Ernie from Purple Sweatpants comments that I've changed his life, it can't get much better than that. 🙂
Chronicling my journey on this blog has also helped keep me accountable. When my wife and others read about my plans and goals for our family, I sure as hell better do my best to follow through. For example, when I wrote how I intended to buy an old used car on Craigslist but turned around and  bought a newer (but still used) car at a dealership, I had to explain why. Blogging about my layoff last year also helped keep me sane while I looked for a better job closer to home.
Here are a few things I've learned in the past year of blogging:
1. It's a Lot Harder Than I Thought it Was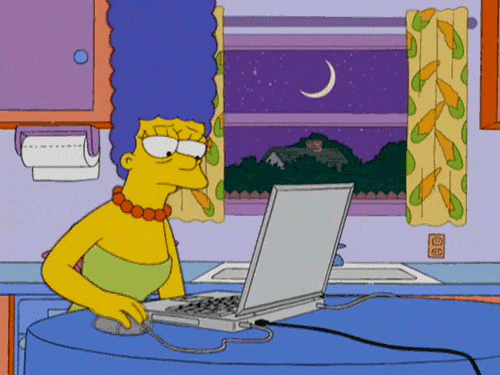 This might surprise some of you that follow the blog, but I STILL don't think I'm a natural writer. I'm just a guy who got super into personal finance after having a daughter made me realize that I probably should pay attention to my money a little better. Blogging isn't just simply just thinking about something awesome and typing it and voila – Rockstar Finance and affiliate links!
It's a lot of work, yo!
Between the writing, editing, and adding pics, it can be a time consuming adventure! (Which is why this post is like two weeks late ¯\_(ツ)_/¯ ) Since I'm not raking in the dough writing (yet :)), the blog is usually one of the first things to get pushed aside in favor of more important things like family time and the neverending task of folding laundry. Most of my other hobbies like video games and TV/movies have gone away in favor of blogging. Try as I might, consistency is pretty hard when you don't have much time to yourself.
2. I'm a Better Writer Than I Give Myself Credit For
As I look on some of my earlier posts I've noticed that blogging has helped me become a better writer. I cringe on some of my earlier posts. I think the turning point for this blog was when I wrote about how My Starter Home is My Forever Home. That was my first post that was featured on Rockstar Finance.
I've since had posts featured on such sites as Debt Roundup, YNAB's blog, Rockstar Finance again, and even The Globe and Mail. But I was truly honored when I had the opportunity to write a post for Budgets are Sexy. I never thought my writing was good before I started blogging, but apparently it's not as bad as I think it is 🙂
3. Other Blogs Have Inspired Me to Get Better with Money.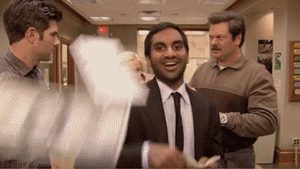 Over the past year I've learned more about money by reading more blogs. The personal finance community is an amazing group of people that I am proud to be apart of. It's been awesome connecting with fellow bloggers who geek out about this finance stuff as much as I do. A few interesting reads recently from other bloggers:
A special shout to Michael at The Honeymoon Guy who helped me travel hack my way to three free roundtrip tickets to Hawaii. No. That is not a typo. To be detailed in a future post 🙂
4. It's a Humbling Experience

When you first start a blog, everything is awesome. I didn't really know many people who blogged so having that one thing that no one else did was pretty cool. I started getting fascinated with personal finance shortly before the blog and would talk about it to anyone who would listen. I had all these ideas about saving money, I was going to write all these posts, and everyone would rave about it.
I learned quickly that it isn't so easy to build your readership (or write regularly). I thought I'd tell a few friends, they'd tell their friends and that I'd be off and running like my friend Kristin Wong at Brokepedia. It's definitely not THAT EASY.
It's always weird bringing up the fact that I blog to people. I learned to only briefly mention that I blog when I talk to people and only geek out about it if they ask more. While the people that read my blog complimented me on it, it was a humbling experience when you realize that some of your close family and friends don't read the blog. I can kind of tell when some friends asks Why I Got a New Car, What My Favorite Budget app is, or didn't know I was Laid Off Last Year.
You know what? It's all good.
I didn't write my blog for them. I can't worry about everyone who doesn't read the blog (Because ya know, that's like a kajillion people). I write it for my wife and best friend Tippy who read every post. For my friend Haydee whom I force to proofread some of my posts. I also write for myself.
But most of all, I write this for Addie because one day I hope that she reads some of my posts and realize how much she's inspired me to become a better person.
5. I Can't Quit.
If I quit this blog it will be one of the many things that I've done over the years that I've dropped like a bad habit because I couldn't follow through on it. I quit my first job at KFC after one day, quit the guitar after a week, and had one karate lesson and never went back. This blog has been one of the only things outside of work I've ever done that I've stuck with.
While I've built a respectable following, I want to build it up even more, write more, and possibly monetize this in the future. I may never get this blog to be as consistent as I'd like, but I'll definitely be updating and posting when I can because I want to show my daughter that her dad is not a quitter.
Here's to more years of blogging.
Thank you for reading.
-Vic, April 2016